There are multiple different ways car park operators might expect you to pay for parking:
Pay & display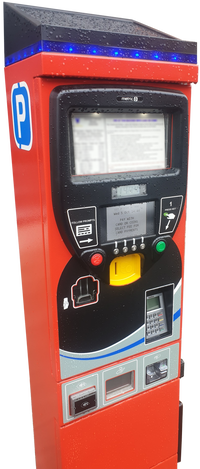 Probably the most common form of paid for parking, pay & display is easy for operators to install and cheap to run. Buy a ticket at the machine, display it in your car, and the enforcement officers can see how long you've paid for. Traditionally these have been coin operated, but many now take card payments as well. Some require you to enter your registration (so you can't pass the ticket to another car). Machines rarely give change – not as a deliberate attempt to keep overpayments, but because machines that give change require a much bigger area that contains cash, including a float, so they are more difficult to secure against theft and to keep in working order. Tip: Take a photo of your ticket on display before you leave – it gives you peace of mind that you've got it on display, evidence if something does go wrong, and a way to check how long you bought if you forget whilst out and about.
Meters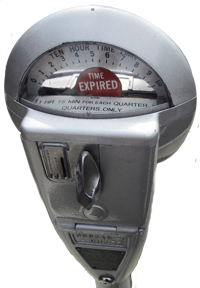 The original for of charging for on-street parking, but now pretty rare. Each space has it's own small pay machine, showing how long the space has been paid for. Like pay & display, these have traditionally been coin operated but cards versions exist now.
Pay by Phone
Sometimes used alongside pay & display machines, giving a virtual ticket that enforcement officers can check on a hand-held device, and sometimes used on camera controlled car parks, this lets you use an app, text message, or phone call to pay by card. Tip: double check you've got the correct registration – it's easy to accidently pay for your old car, partner's car, or that rental car you had last summer instead of the car you're actually using, especially if it's a car park you don't often use.
Pay on Exit or Pay on Foot
Barrier controlled car parks are usually pay on exit (pay at the exit barrier) or pay on foot (pay at machine when you're ready to leave. Some of these use cards or tokens, others require you to enter your registration. These charge you for how long you've been, useful if you don't know how long you'll be. As these systems are typically only used on larger car parks, they are also much more likely to give change than other cash payment options. Tip: Ones that use cards give you a useful place to make a note where you've parked on a big car park.
Pay & Stay
Park and pay at the machine with your registration, but these do not require anything to be displayed in your car, using a virtual ticket like the pay by phone systems do.